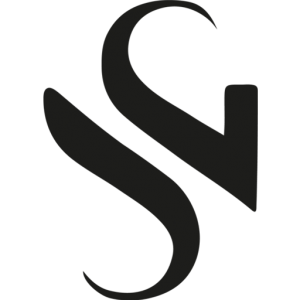 ACE OF BASE, ADELE, ALABINA, ANDREA BOCCELLI, ARETHA FRANKLIN, ARM DIAB, AVICII, AYA NAKAMURA, BARRY WHITE, BEYONCÉ, BLACK EYED PEAS, BONEY M, BRUNO MARS, CALVIN HARRIS, CÉLINE DION, CHAKA KHAN, CHIC, CHRIS BROWN, COLDPLAY, DAFT PUNK, DAVID GUETTA, DIANA ROSS, DJ SNAKE, DONNA SUMMER, DRAKE, DUA LIPA, EARTH WIND & FIRE, ED SHEERAN, EDITH PIAF, ENRIQUE IGLESIAS, ETTA JAMES, FAITH EVANS, GALA, GEORGE MICHAEL, GLORIA ESTEFAN, GLORIA GAYNOR, GYPSY KINGS, JAMES BROWN, JENNIFER LOPEZ, JESSIE J, JOE DASSIN, JOHN LEGEND, JUSTIN, TIMBERLAKE, KHALED, KOOL AND THE GANG, KUNGS, LADY GAGA, LAURA PAUSINI, LIONEL RICHIE, LUCENZO, LUIS FONSI, MADONNA, MAJOR LAZER, MALUMA, MARVIN GAYE, MARY J BLIGE, MASTER KG, MICHAEL BUBLÉ, MICHAEL JACKSON, NANCY AJRAM, NE-YO, NICKY JAM, OFENBACH, OZUNA, PATRICIA KAAS, PHARRELL WILLIAMS, PRINCE, QUEEN, R KELLY, RAG 'N' BONE MAN, RAY CHARLES, RIHANNA, ROBIN S, SAM SMITH, SEAL, SHAGGY, SHAKIRA, SHAWN MENDES, SIA, SPICE GIRLS, STEVIE WONDER, THE JACKSON 5, THE WEEKND, TINA TURNER, TONES AND USHER, ZAL. Et tant d'autres…
Découvrez le groupe de reprises parfait pour votre événement ! Des intermèdes musicaux en passant par l'animation pendant le dîner, les soirées après le repas et les spectacles festifs, notre performance unique vous garantit des souvenirs inoubliables. 
Nos talentueux artistes s'adaptent à chaque moment, créant l'ambiance idéale pour votre occasion.

Réservez dès maintenant nos prestations live et vivez l'hommage ultime à vos chansons préférées !
Retrouvez nos dernières performances sur la chaîne YouTube
Suivez nous sur Instagram

Engagez notre groupe de reprises polyvalent et profitez d'une grande variété de genres musicaux, notamment le jazz, le blues, la soul, le disco, la musique latine, la danse, la house, l'électronique, le rock, la pop, le hip-hop et le RnB.